Oct 1, 2023
Habitat For Humanity For Southeast Indiana Receives Five-Year $987,925 Grant to Complete Six Homes In The Clifty Woods Subdivision
Madison, IN–Bethany Legacy Foundation has awarded a $987,925 grant to Habitat for Humanity for Southeast Indiana to fund the cost of building the remaining six homes in the Clifty Woods subdivision off Beech Grove Street and Green Rd. So far, three of the nine homes have been completed. Funds will be dispersed as homes are built over the course of the next five years.
According to Shelby Wilson, executive director of Habitat for Humanity for Southeast Indiana, "Bethany Legacy's support will enable us to change the lives of six families in a long-term and sustainable way. These families will build their homes alongside our staff and volunteers and feel a sense of accomplishment and ownership."
The Habitat for Humanity model allows for families in need to apply for housing and then work alongside a team of volunteers to build their home over the course of eight to ten months. "Partner families," as the Habitat website refers to them, work very hard during the construction process through an agreement called "Sweat Equity." Requirements for Sweat Equity hours range from 250-450 hours based on the number of adults within the household.
Wilson adds, "When families have access to safe and affordable housing, it changes their decision making, priorities, and goals. No longer worrying about safety and inequities, they can focus on education and growth. This impacts not only their immediate family but the generations that come after as well as all of their friends and family members who get involved."
CEO of Bethany Legacy Foundation Dora Anim praises the work of the Habitat for Humanity nonprofit stating that "the work of Habitat for Humanity provides families in need an opportunity to become self-sufficient citizens, giving them the gift of hope and dignity. Their work aligns beautifully with our vision of self-reliance for all Jefferson County residents, so we are honored to partner with them in this life-changing work."
Grant funds will also cover costs associated with expanded homeowner education classes for homeowners, focusing on financial education and home maintenance, which are topics flagged by families in surveys as topics of desired additional guidance. These classes will be open to the public. Habitat's mission is to provide decent, affordable housing for low-income families. Learn more at habitatmadisonindiana.org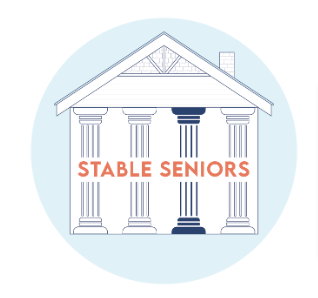 To show you how we are, have been, and will continue to be here to help Jefferson County thrive, we introduce Growing a Healthier Jefferson County:…