A vision of

Self-Reliance
Bethany Legacy Foundation is motivated by the vision of a county where the residents are self-reliant and can live, work, play, and raise their families with hope and dignity. We understand this means we need to adopt an approach that examines and addresses root causes rather than symptoms to improve long-term outcomes. Through our grant-making process, we seek to solve the most critical issues and help the community achieve a self-reliant state. We are seeking grant applications that have the same goals – cultivating self-reliance for children, adults, and seniors.
We understand your organization is already striving to make a difference. Let us collaborate with you to generate innovative ideas and provide the support and resources you require to care for the community and promote sustainable solutions.
We become a stronger Jefferson County by working together.
Our Vision for the place we call Home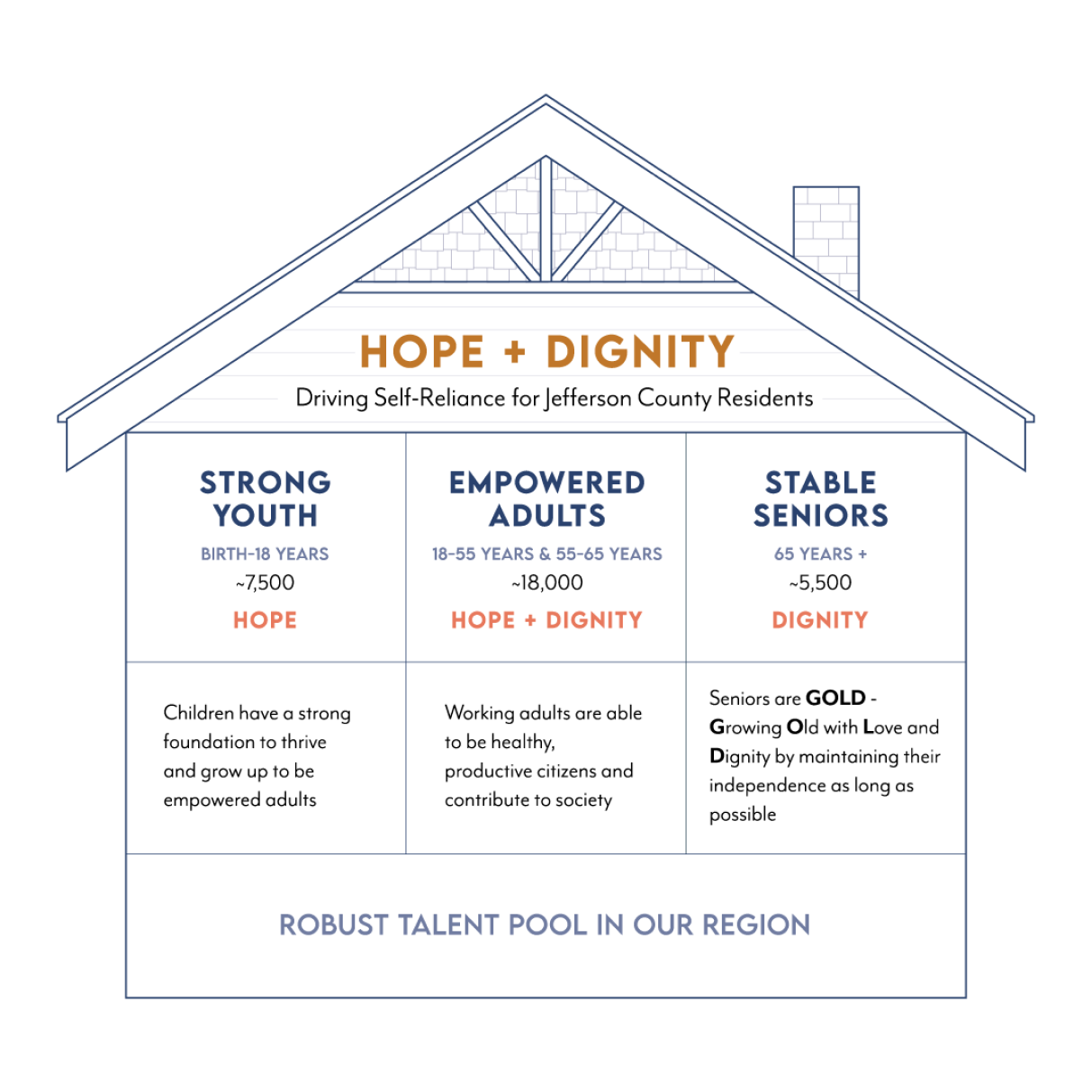 Do you have a grant proposal that aligns with our strategy?
For more information on grants, review our grant-making process and our Grant Guidelines or reach out to us!